FS: MINTY Q Acoustics 3020 Bookshelf Speakers

markmarc
Posts: 2,262
Further cleaning out as we prepare to move to a much smaller lifestyle. Q Acoustics is the hottest budget speaker company in Europe and is starting to make inroads in North America, and for good reason. Very smooth and engaging sound. They have joined the new bar that Andrew Jones has set with ELAC for quality sound at penny-pinching prices. Read the various reviews. Comes in the original box and other than a bit of skin oil smudges they are in perfect condition. While rated at 6 Ohms, they are actually pretty easy to drive. They sell new on eBay for $319 in gloss, I'm asking just $200 plus ground shipping from 97223. Box measures 18x14x13, weight 25lbs.
Specifications:
2-Way Reflex Enclosure Type
125m Bass Unit
25mm Treble Unit
64Hz - 22kHz Frequency Response (+/- 3 dB)
6ohm Nominal Impedance
4.0ohm Minimum Impedance
88dB Sensitivity
2.9kHz Crossover Frequency
Dimensions H/D/W (Inches): 10.23 x 8.89 x 6.69
Reviews:
https://www.cnet.com/products/q-acoustics-3020/review/
https://www.whathifi.com/q-acoustics/3020i/review
https://theaudiophileman.com/q-acoustics-3020-bookshelf-speakers-first-q/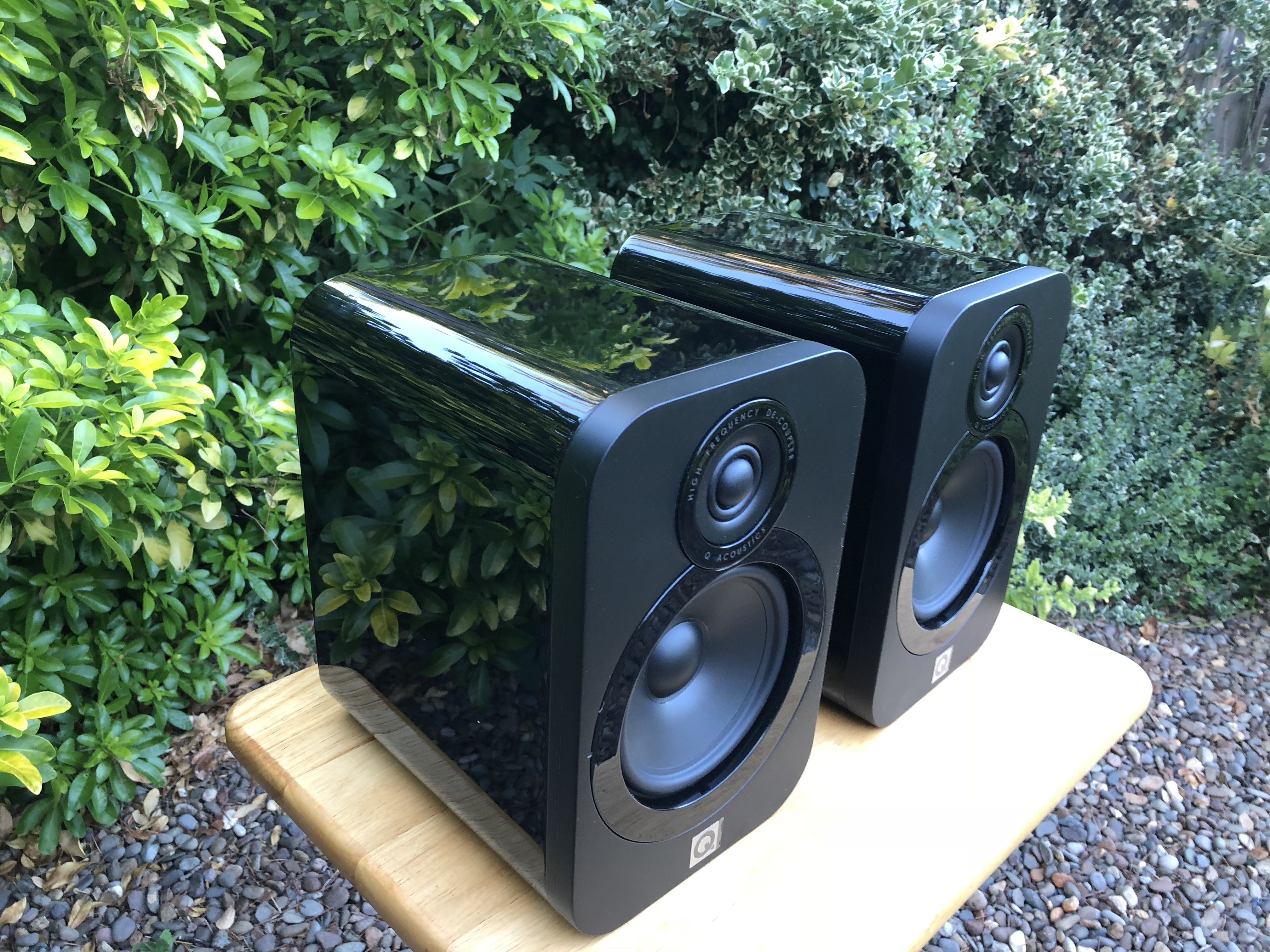 Review Site_
(((AudioPursuit)))
Founder/Publisher Affordable$$Audio 2006-13.
Former Staff Member
TONEAudio
2 Ch. System
Amplifiers: Musical Fidelity A5 int, Vista Audio i34, Peachtree Nova 150, Adcom GFP-565 GFA-535ii, 545ii
Digital: SimAudio HAD230 DAC, iMac 20in/Amarra,
Speakers: Paradigm Performa F75, Magnepan1.6 w/SkiingNinja x-overs, Totem Signature One's, Totem Rainmakers, ACI Emerald XL, Celestion Si Stands
Analog: Rega RP1 w/Ortofon Super OM40, SimAudio LP5.3 phono pre
Cable/Wires: Cardas, AudioArt, Shunyata Venom 3