HD650/600 cable build. The Halo Silver Edition.

ALL212
Posts: 1,127
Fellow Pokie Halo asked me to build an HD650 cable for his incoming HD6XX's. He picked the parts (with some prompting and referencing agfrost's build) and all parts finally arrived.
The Recipe:
Mogami W2534 cable - 11 feet
Soft techflex - about 10 feet
1/4" plug from Eidolic
Y thingy from Eidolic
Furutech FT-2PS headphone connector
various heatshrinks
The cotton stuff was not used, it just don't fit...
Tools:
As mentioned in another thread the techflex is the softer cloth type but it doesn't "shrink" as you push it onto the cable so it does take some time and patience to get it threaded on. I pulled it through the entire cable, then sat and thought about it.
I measured the distance I needed the Y (about 14") + the amount I needed to clear on the 1/4 plug end (about 1 1/2) and pulled that amount back off and cut it. You'll need a good scissors. Then I pulled it back on to where I wanted it and left it alone.
I stripped the Y end first and removed the shield but then moved to the easy end.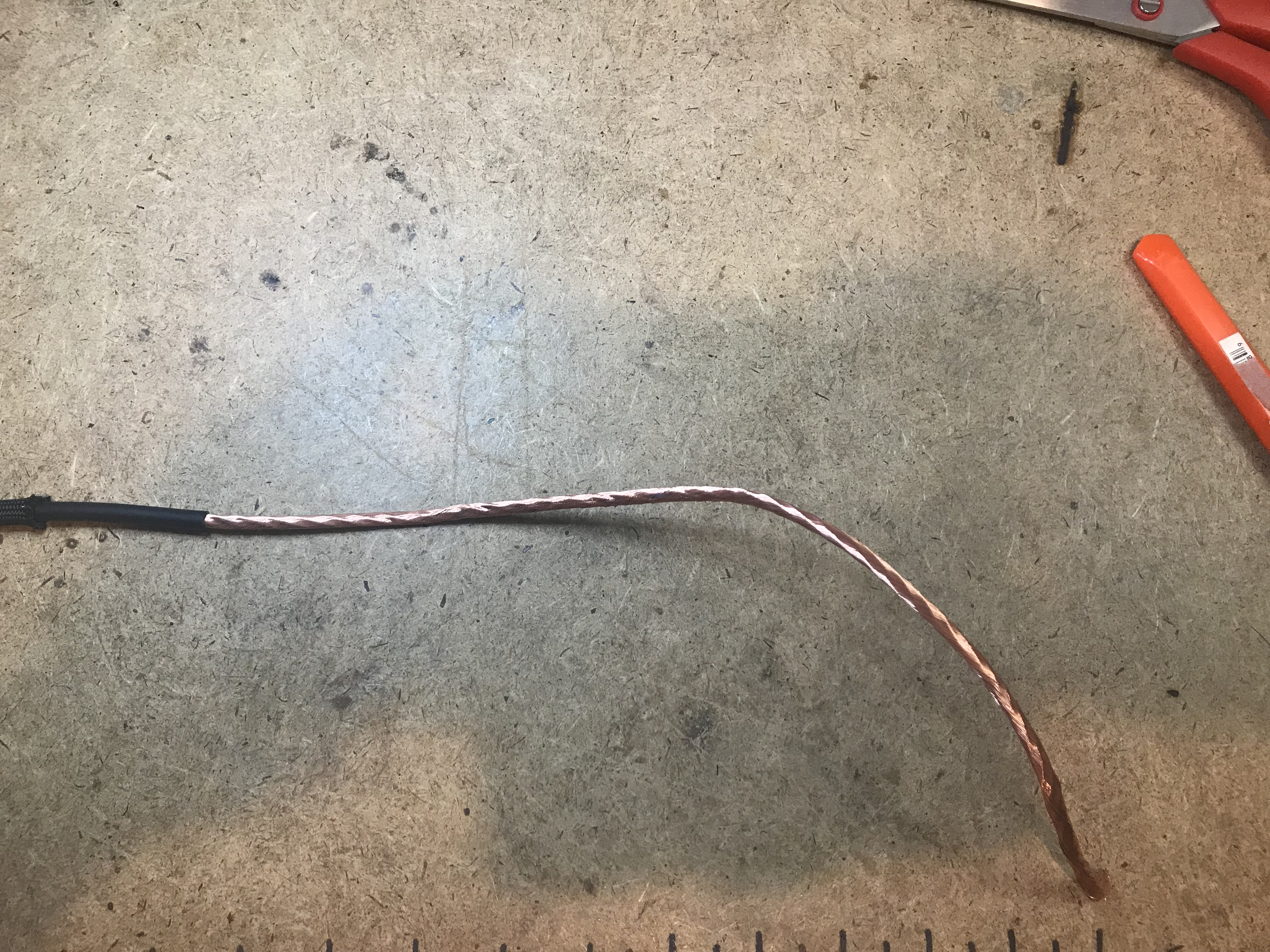 The Eidolic is a fairly easy connector to work with. I opened up the ground pole hole with a small file I use just for that purpose and got the tinned grounds through it with no issues.
Don't forget to thread on your backshell, heat shrink and the clear plastic insulator before soldering.
Tin the ends (solder together the naked copper wires). This will keep stray strands from escaping and shorting stuff out later. It also makes it much easier to solder this together.
I put it all together before soldering. I do use a bit of shield combined with the grounds.
Solder and then trim the ends.
Pull up the clear insulator, pull up the techflex and heat up the first layer of heatshrink to hold it together.
2nd layer of heatshrink and backshell.
At the Y.
One layer of heat shrink to hold the techflex in place and then I worked the Y thing up and over it all. It fits tight but don't go yanking on this!!
On to the hard end... Da parts:
I followed roughly the same procedure - tin and fit. In this case I put some heatshrink on now so I can use the restraint clamp. You'll need to use an ohm meter to get your ends right. Tip is Left, Ring is Right. Small pin is signal (from tip or ring), large pin is ground.
Soldered.
Finished.
The works.
And the darn things work!
As a "service" I'll need to test these for at least 30 days and then the obligatory 90 day breakin period.
Aaron
Enabler Extraordinaire