Bluesound Node 2 Digital Music Server Review

DarqueKnight
Posts: 6,659
Introduction
The "year of DACs" is lasting more than a year. With this latest audio system revision, all of the CD-based music systems in my home and office have been replaced with computer-based music file server systems. This report discusses the replacement and downsizing of my master bedroom audio system. The music server chosen was a Bluesound Node 2. Bluesound is a collaborative effort between NAD electronics and PSB loudspeakers, both of which are owned by the Lenbrook Group.
The Node 2 plays digital file formats up to 24 bit 192 kHz, as well as popular streaming services like Tidal and Spotify. Internet radio is also included. I have no interest in subscription streaming services at this time, althougy I do have a free Spotify account that I use to preview albums.
The Node 2, which retails for $499, has received very favorable reviews. I found its packaging, features, and construction quality to be excellent, and its sound quality to be much better than expected for a $500 component. The Node 2 had a little more clarity and detail in the midrange than the Sony BDP-S9000ES Blu-ray player ($1,300) it replaced. The Node 2 was also a little better in midrange clarity and detail than a vintage 1988 Yamaha CDX-1110U CD player ($1,200) I brought out of storage for comparison.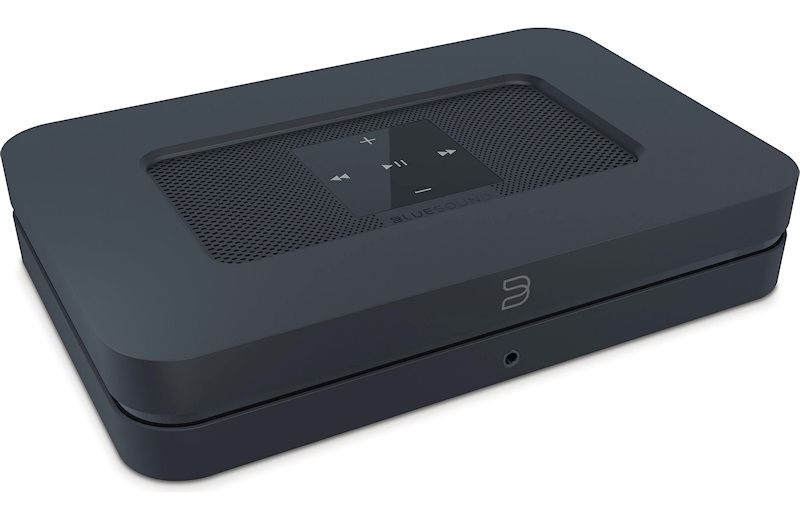 Figure 1. Bluesound Node 2 in black (white is also available). Chassis measures 8-5/8"W x 1-13/16"H x 5-3/4"D and weighs 2.5 pounds.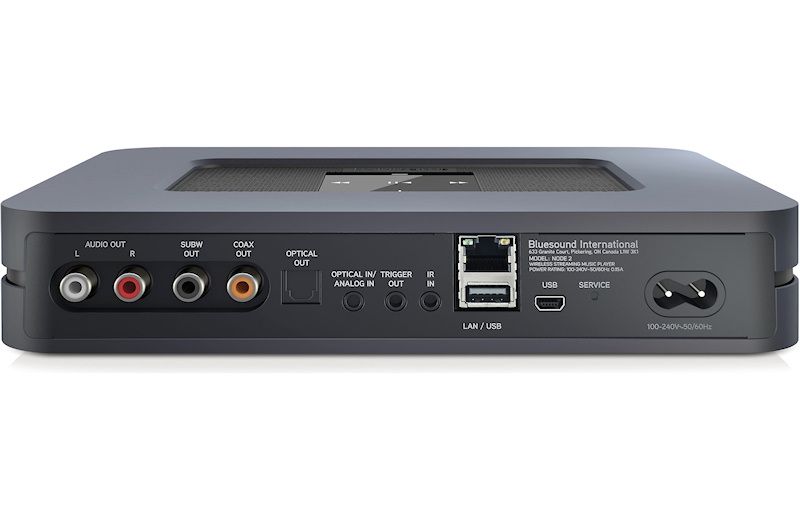 Figure 2. Node 2 rear conections.Downsizing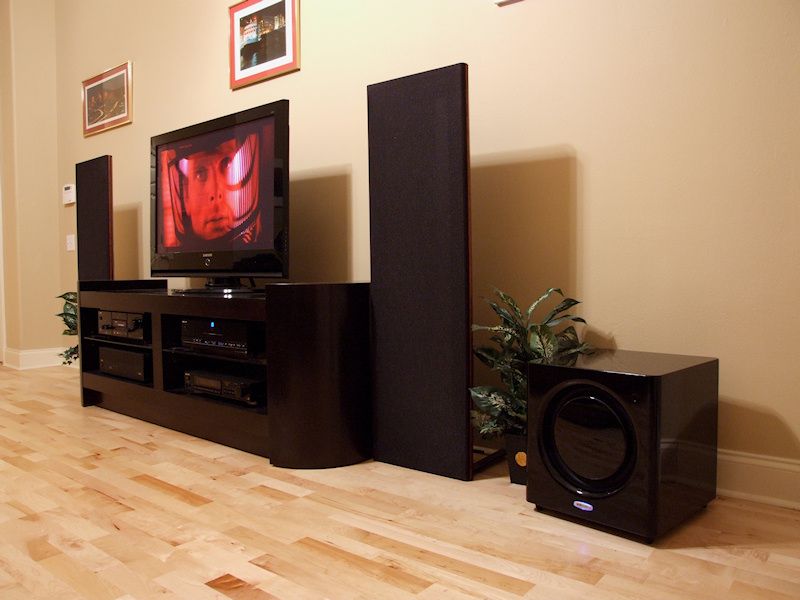 Figure 3. Former master bedroom audio/video system.
Old regime:
Sony TA-E9000ES 5.1 preamp processor
Adcom GFA-5400 power amplifier (125 wpc - 8 ohms)
Sony BDP-S2000ES Blu-ray/DVD/CD player
PS Audio Power Plant Premier AC Regenerator
Polk Audio DSW MicroPro 4000 subwoofer
Magnepan MG 12 speakers
Signal Cable MagicPower cords
Monster Cable Z3 Reference speaker cables
Monster Cable Z200i interconnects
Monster Cable Zbass100 subwoofer cable
Furnitech FT76RL audio credenza
Audio Research HDMI cable (Blu-ray to TV)
Radio Shack optical cable (TV audio out to preamp)
Samsung HP-4273 Plasma HDTV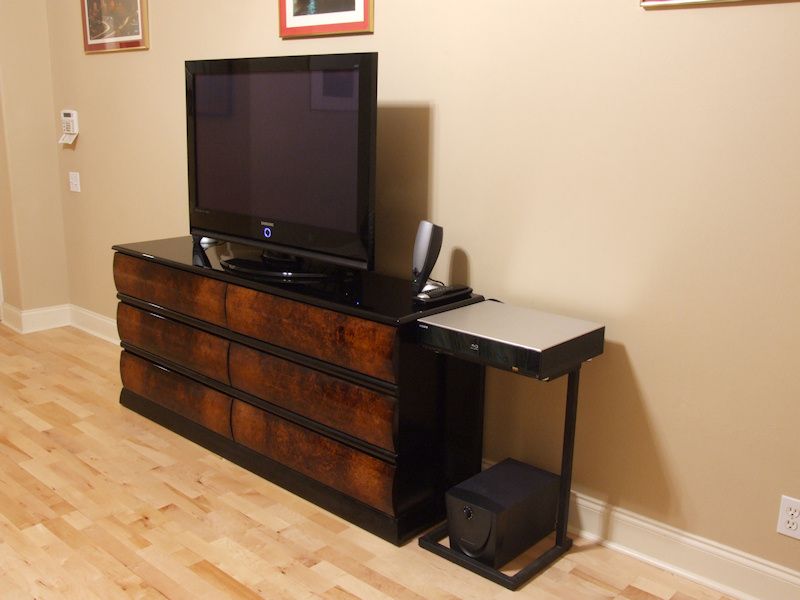 Figure 4. A cleaner, sleeker look: downsized master bedroom audio/video system. My bedroom seems twice as large without the big stereo system soaking up a lot of visual space.
New regime:
Bluesound Node 2 digital player
Altec Lansing ADA745 2.1 computer speakers (11 wpc-satellites, 54 w-sub)
Dell Venue Pro 11 7140 tablet computer
Sony BDP-S2000ES Blu-ray/DVD/CD player
Audio Research HDMI cable (Blu-ray to TV)
Samsung HP-4273 Plasma HDTV
Polk Audio CRS+ speaker stand used for Blu-ray player stand
Monoprice RCA to 3.5mm stereo adapter (Node 2 audio out to ADA745 speakers)
In the future, when I am more dedicated to audio than I am now, I will replace the old computer speakers with a higher performance small 2.1 speaker system.
Figure 5. The Node 2 is tucked out of sight behind the television.
Figure 6. The Node 2 is controlled via the Bluesound app on a Dell Venue Pro 11 7140 tablet.
I really appreciate the Bluesound app's ability to control volume level, make playlists, and dial up a variety of Internet radio stations. Internet radio sounded very good.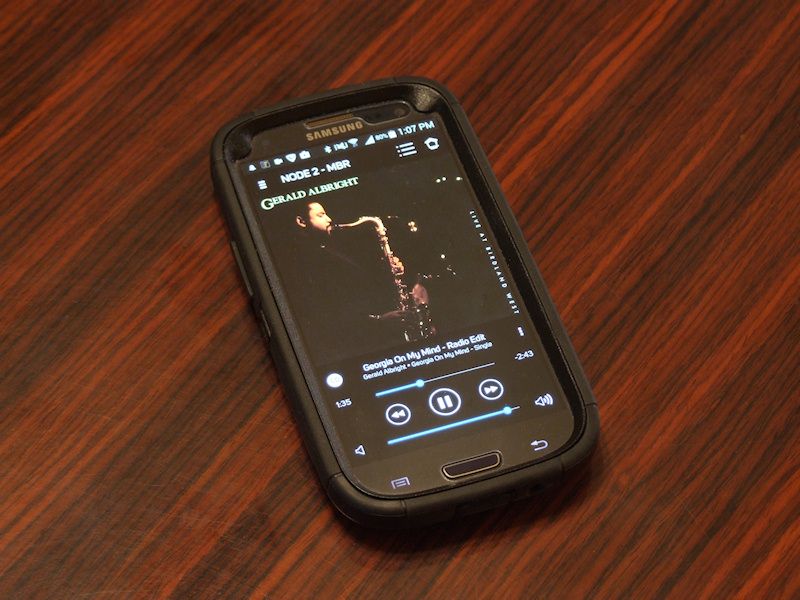 Figure 7. Bluesound's cell phone app works very well.Proof Of Concept
The desire to downsize the master bedroom system came about because, over time, I seldom used the speakers and subwoofer when watching movies. Music listening was almost always done in the background. Even with that, there was some concern that I wouldn't be satisfied with smaller speakers. That concern was quickly dispelled by setting up an old Altec Lansing ADA745 2.1 computer speaker system playing compressed WAV music files from my cell phone. The AL speakers ($100) were purchased with a Dell PC system in 2003, and had been in storage since being replaced in 2009 with a Polk Audio SurroundBar IHT speaker system.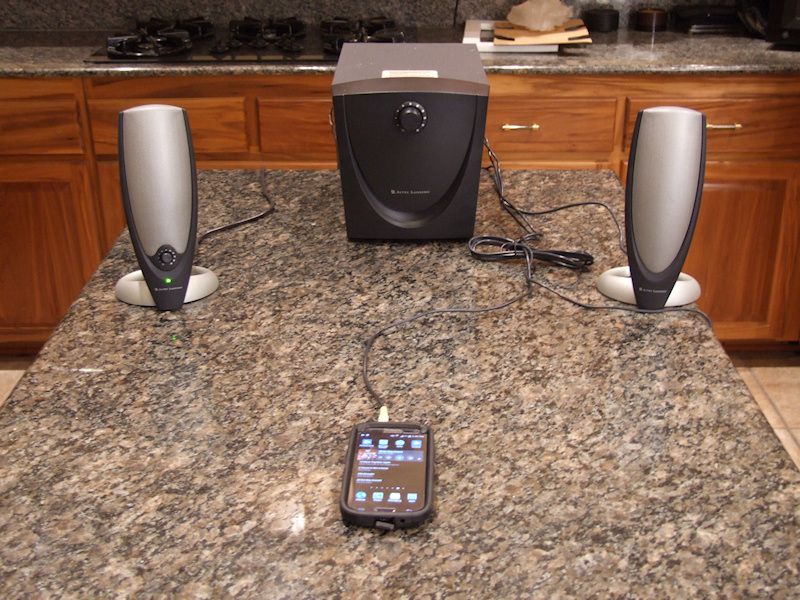 Figure 8. This sounded surprisingly good, and sounded even better when set up in the master bedroom.Audio Evaluations
Critical listening was done after the Node 2 had been running for 168 hours straight.
Music files totaling 104 GB (45 albums) were loaded on a Sandisk Cruzer CZ36 128 GB USB stick. This was the most tedious part of the evaluation process as it took 2 hours and 12 minutes to load the USB stick due to its slow write speed. I already knew this was a shortcoming of this particular USB stick, but I didn't want to spend the money for a faster stick or a solid state drive. It took the Node 2 only 53 seconds to index all of the music files. The Node 2 can stream music from any computer or music server that conforms to Windows or Apple file sharing protocol. Therefore, the Node 2 was able to access my entire CD and hirez music collection on the solid state drive of the Bryston BDP-2 digital player in my two channel system. The Node 2 took 36 minutes to index the BDP-2's 13,744 music files.
The Node 2 can be setup and controlled via a wireless or wired Ethernet connection. I chose wireless. Music playback was 44.1 kHz, 176.4 kHz, and 192 kHz FLAC files from a USB stick, and the same resolution FLAC files streamed from the solid state drive of the Bryston BDP-2 digital player, and and the same resolution FLAC files streamed from the hard drive of my home office desktop computer.
Digital files from the Node 2 were compared with CD versions played from the Sony Blu-ray and Yamaha disc players and 44.1 k Flac files were compared with higher resolution versions. The Node 2 was resolving enough to easily hear the differences between the 44.1 k Columbia CD rip, 44.1 k Mobile Fidelity CD rip, and the 192 k hirez download versions of Miles Davis' "So What". Likewise for the 44.1 Columbia CD rip and 176.4 hirez download versions of Dave Brubeck's "Take Five". This was true with the Altec Lansing computer speakers, and even more so when the Node 2 was installed in the higher resolution two channel system, former master bedroom system, and work office system.
"So hot it
burns
Mice
!"~DK
---
"Polk SDA-SRSs are hopelessly out of date both sonically and technologically... I see no value whatsoever in older SDA speakers."~Audio Asylum Member
---
"Knowledge, without understanding, is a path to failure."~DK
---
"Those who irrationally rail against something or someone that is no threat to them, actually desire (or desire to be like) the thing or person they are railing against."~DK