Great new budget amp offering from Outlaw Audio

EndersShadow
Posts: 16,828
So while this will read like an promo for them, its not. I get nothing out of mentioning this new product. I just think its a great starter amp for those looking to upgrade from a AVR and using mostly RTi bookshelves or the Monitor series.
Got an email from them about a new amp they are selling, the MODEL 5000. Its meant to pair with their 975 processor, but I see some other really good uses for it.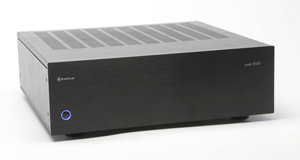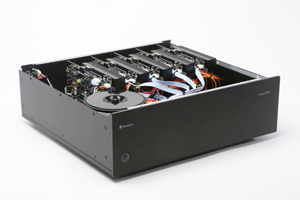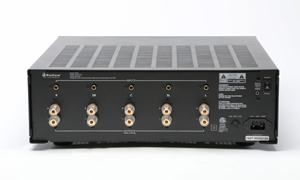 Its a 5 x 120 watts into 8 ohms and 5 x 180 watts at 4 ohms amp. VERY GOOD PRICE at only 600.
It would be a great amp to buy for someone looking to amp their center/surrounds and then use a higher rated stereo amp for their fronts. Heck for someone with a standard RTi setup (not using A9's or RTi 12's) it might be all you need.
Anyway thought I'd mention it here as its a lower cost than the Emo amps and looks VERY similar to their amps....
Link here
and spec's below:
The Model 5000 is our new high performance and affordable 5-channel amplifier. Rated at 5 x 120 watts into 8 ohms or 5 x 180 watts into 4 ohms (all channels driven), the 5000 is ideal for those who have moderate size living areas and desire a 5-channel home theater. Among the 5000 features:
- A differential-sensing RCA input circuit designed to reject input hum.
-Independent power supply rectification for each of the 5 channels, to ensure excellent isolation.
-Two pairs of 150-watt Toshiba bi-polar output transistors per channel for fail-safe reliability.
-Separate output protection relays for each channel, designed to disengage the speaker from the amp in the unlikely case of a short, or excessive DC offset.
-A modular audio channel design to ensure each audio signal is isolated from the other channels, from input all the way to output.
Without question, the Model 5000 represents a remarkable value, especially when paired with our Model 975 AV surround processor
ower output: 120 watts RMS x 5 (all channels driven simultaneously into 8 ohms from 20 Hz to 20 kHz with less than 0.02% total harmonic distortion, A-weight filter). 180 watts RMS x 5 (all channels driven simultaneously into 4 ohms from 20 Hz to 20 kHz with less than 0.03% total harmonic distortion, A-weight filter)
Frequency Response: 20Hz -20kHz +/- 0.5 dB at rated
output (120W)
Total Harmonic Distortion (THD): Less than 0.02% at rated output (120W), all frequencies, less than 0.01% at 1kHz
Intermodulation Distortion (IMD): Less than 0.05% from 250mV to output full rated output (120W)
Filter Capacitance: Four 6,800 μF Capacitors per Channel
Number of Output Devices: 4 per channel
Power Bandwidth: 5Hz - 54kHz +0/-3 dB
Damping Factor: Greater than 105 from 10Hz to 400Hz
Crosstalk: Greater than -70dB from 20Hz – 20kHz
Gain: Voltage gain of 29dB
Input Impedance: 40k ohms
Input Sensitivity: 1.00 Volt
Remote Trigger Voltage: 9 - 24 Volts DC at 5 milliamperes or greater
Power requirements: 120VAC, ±3%, 50Hz - 60Hz 1500 watts maximum
Power consumption: 1,800 watts (maximum)
Dimensions including feet (H x W x D): 6.0" x 17.0" x 16.75"
Weight: 50 (lbs)
"....not everything that can be counted counts, and not everything that counts can be counted." William Bruce Cameron, Informal Sociology: A Casual Introduction to Sociological Thinking (1963)