US Amps Xterminator 1600.4 4-Channel Amp
I have my amp listed locally and figured I would see if there was any interest here. This has been the best amp I've owned for the past couple years. It's been sitting for a few months now as I'm going a different direction whenever I get back into the car audio side of things.
Amp works flawlessly and there are no issues of which I am aware of. I was using it to power my 2 fronts and bridged subwoofer. All I ever needed.
Specs are as follows:
* Dynamic Power: 1600W
* RMS Power (2 Ohm): 200W x 4
* RMS Power (4 Ohm): 100W x 4
* 450 x 2 RMS @ 4 ohms
* Low level input sensitivity: 200mV to 6V
* Base EQ control at 45Hz: 0 to 12dB
* Platinum-plated connectors
* Dimensions (inches): 16.5(L)x2.5(H)x8.75(W)
* Signal to noise ratio: 95db
* Frequency response: 10hz to 50 Khz
* Bridgeable
* Bass eq control @ 45hz: 0 to 12db
* Top of the line Components
* Heat Management System
* Low pass, high pass, and all pass Crossover controls (adjustable @ 12 dB per octave)
* Level control
* Bass boost control
* Subsonic filter
* Line inputs
* Line output
* (3) 25A fuses
Pictures: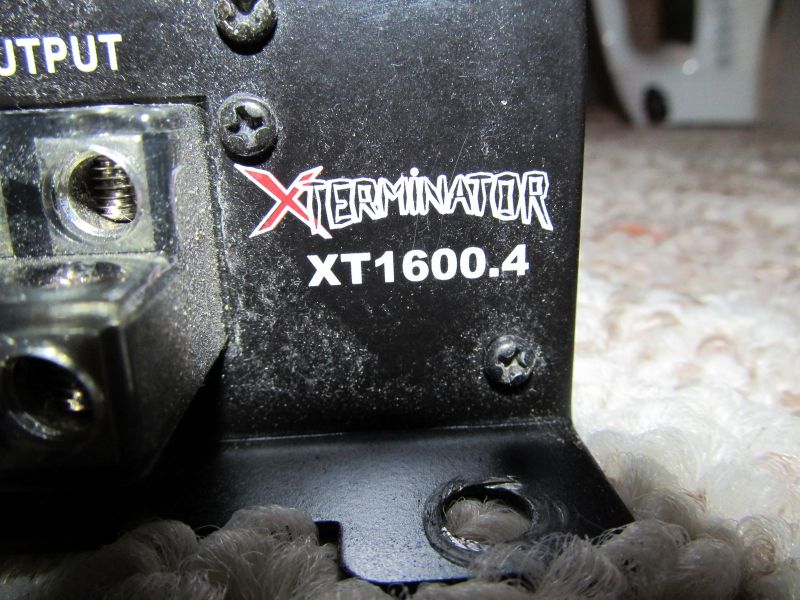 How's $150 + Shipping sound?
Post edited by Drenis on
Comments