Polk Monitor 4, 5, 7 MW6502 magnet shift video...
This is one of the Polkaudio woofers that has magnet shift.
It's from Monitor 4.5 I think. Date stamp is April 06 1987
I had it in the basement and was working like 8 years ago.
Now it's stiff and frozen.
I can rotate the magnet with hand.
Looks like the magnet and the bottom plate are stuck together while the top plate is shifted.
Either way, it's done for.
What is weird is there is no visible difference around the magnet to see what direction it shifted to.
I know it's in mm but still. I'll see if whacking it with a mallet works.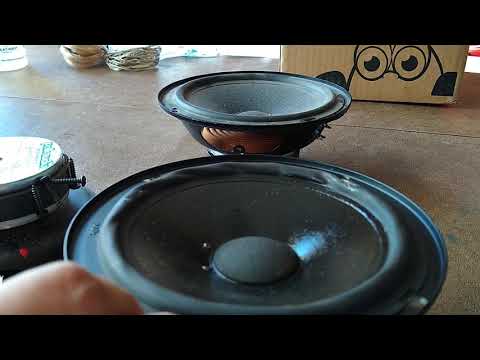 Sonus Faber Concerto Grand Piano,
Klipsch,
B&W DM602.5,
Epicure 20+,
T/E 280, 100V,
Polk.
Subwoofers:
Monitor Audio, B&W ASW300, Triad ProSub Bronze.
Comments