Monitor 7 Refresh

JayMX
Posts: 313
So I bought a pair of Monitor 7's in an alley for $20 the other day. One cabinet had blown drivers. Have been wanting to do a rework project, so I dove in. Ordered a pair of 6502's on eBay that had already been powergrabbed and dynamatted. Picked up a pair of RD0-194's from Polk and went to town. Stripped the old damaged vinyl with a heat gun. Veneered the cabinets with Ash. Stained with Old Masters Spanish Oak, topped with 4 coats of polyurethane. Built some stands out of scrap. Really fun project. They sound and look great now! Maybe do the crossovers next...
Stripped, ready for veneer...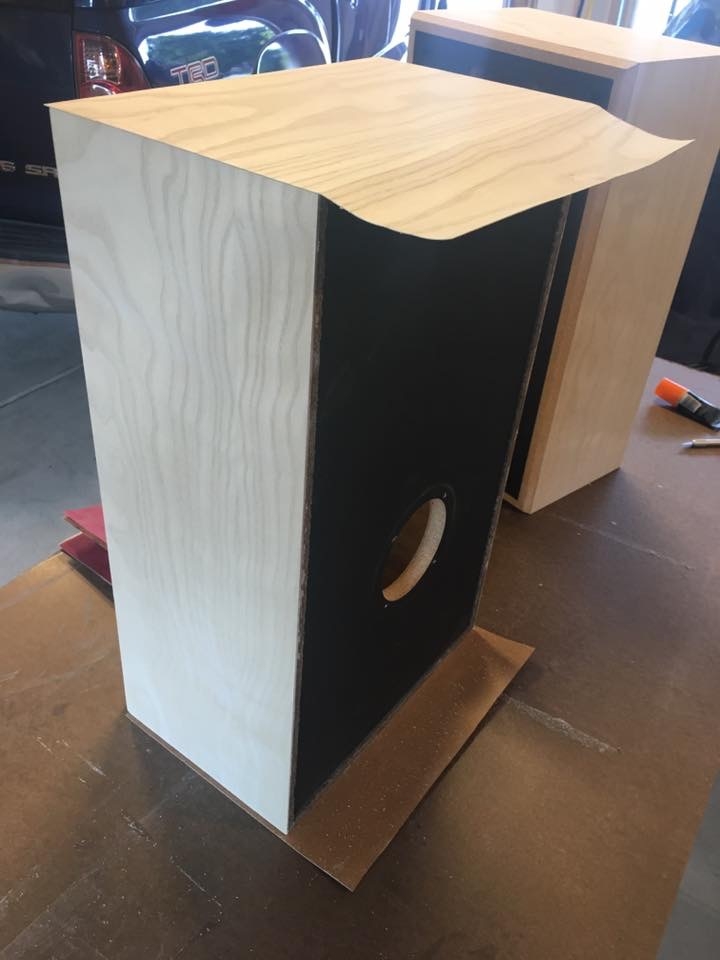 Staining...
Finished cabinets
Current Collection:
Monitor 4a (Peerless), Monitor 4b (Peerless), Monitor 5a (Peerless), Monitor 7b (Peerless), Modified Monitor 7c's (194's), SDA CRS+ (SL2000), RTA12c (194's), SDA SRS 2 (SL2000)

Repair pile: SRS 3.1TL (198's), SDA CRS, (1) lonely RTA 11TL to become a center channel... someday...

Pairs that have passed through:
Monitor 5b (SL1000), Monitor 5b (SL2000), Monitor 10a (Peerless), Monitor 10c (3x pair), RTA8, RTA8TL, RTA 11T, SDA 2, SDA 2a, SDA 2b, SDA 1b, SDA 1c, SDA SRS 2

...and more to come, it's a sickness.