What did you do to your Pool rig today?
steveinaz
Posts: 19,003
Ahhhh….Spring. Mid 80's coming up this week in Southern Az, and the preps begin. Today I cleaned the filter elements, and I'm getting ready to put the SWCG back in system, as water temps are getting close to operational minimums. I have a Dolphin Saturn (S100) robotic cleaner on it's way, as I was not satisfied with the job the Kreepy Krauly Kruiser was doing. The Dolphin electronically "maps" your pool to ensure it gets everything. Here's the stats for you pool geeks out there:
Water temp: 57 degrees
FC=4ppm
CC=0ppm
pH=7.6
TA=50
CYA=70ppm
CH=425ppm
SA=3800ppm
A CLEAN filter! Note the bypass tube for the SWCG cell.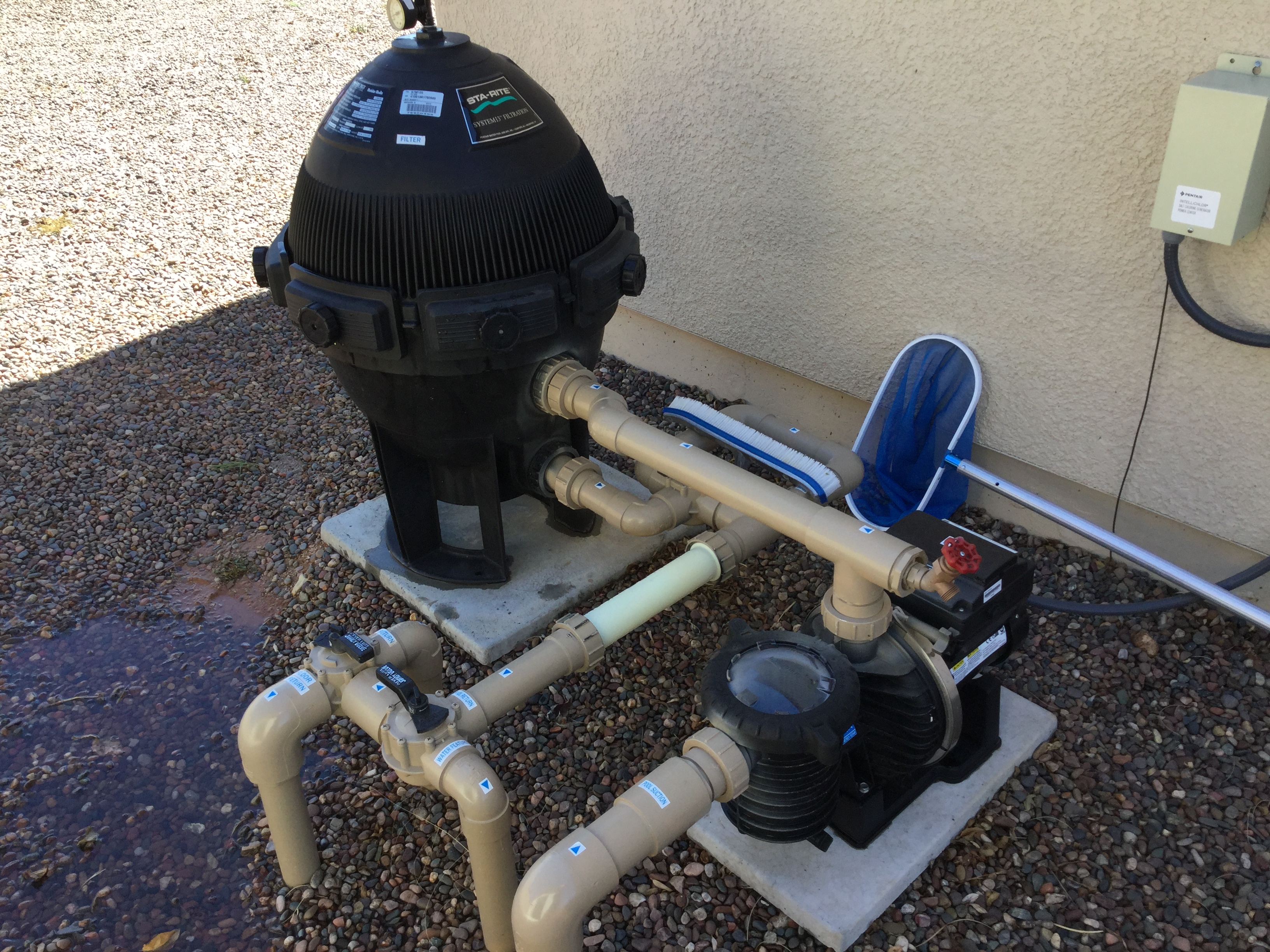 Cover will go on next week, as we begin to build up temps. Once in the mid 60's, I'll put the salt cell back in system.
Dolphin Saturn robotic pool cleaner: