RTi 4 at Work
Hello,
I am a warehouse manager with a small 5000sqf warehouse. I have two RTi4 wall mounted with an old Sony 12" sub, These are powered by an Sony STR-DA2100ES AVR.
Back up a few years ago. A coworker and I went in on a CL deal for a CSI5 and pair of RTi4. I sold the CSi5 with my RTi8 when I got my Signatures last year.
On Monday I was talking with the guy about my S15, he asked for my T15's, he said they are perfect for a small room. I asked if he was using the cherry RTi4, He said "nope they are sitting on a shelf." perfect trade you. He brought them in today.
Being the perfect employee I am, I installed these before I even opened my email
The sony 12" in between the racks,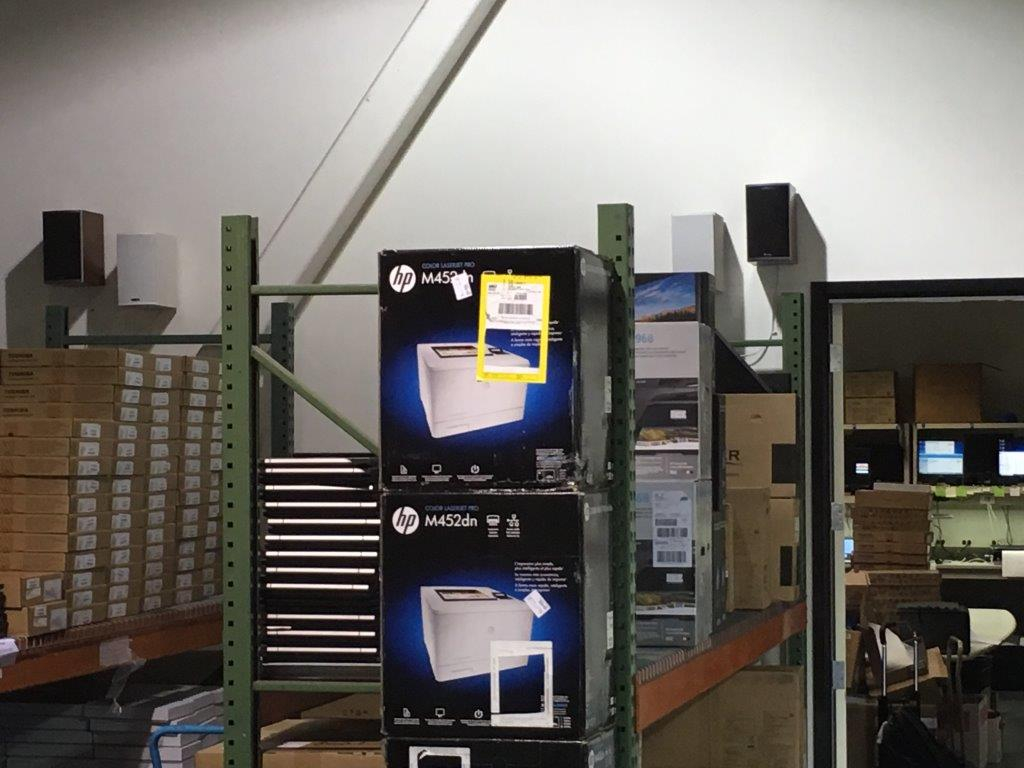 looking up from my desk
Before 7am and when I work weekends this plays nice @ -15db, most of the time it's at -27db. Now I have to bring it down a bit with the Sony Playing A+B.
Rock on
L
When I was a kid my parents told me to turn it down. Now I'm an adult and my kids tell me to turn it down.

Family Room:
Samsung UN60H,
Denon AVR-X4400H, Emotiva XPA3 GEN3
Oppo BDP-93,Sony UBP-X800BM, Sony DVP-NS3100ES, WD Live HUB.
Main: Polk Signature S60
Center: Polk CSi-A6
Front High/Rear High In-Ceiling Polk 80F/X RT
Surrounds: Polk S15
Sub: HSU VTF3-MK5

Bed Room;
Sony KDF-E42A10,
Marantz SR5010, BDP-S270
Main: Polk Signature S20
Center: Polk Signature S35
Rear: Polk R15
Sub: HSU STF-2

Working Warehouse;
Sony 2100ES
4 Polk RTi4 about 15' up the wall
Old sony 12" Sub
Mini tower PC with 400GB of music