Polk Audio Blackstone TL3 review
I picked up a refurb pair of the Polk Audio Blackstone TL3 satellite speakers back in February from A4L. After spending several months listening to them, I'm finally ready to write a formal review and share my thoughts on them.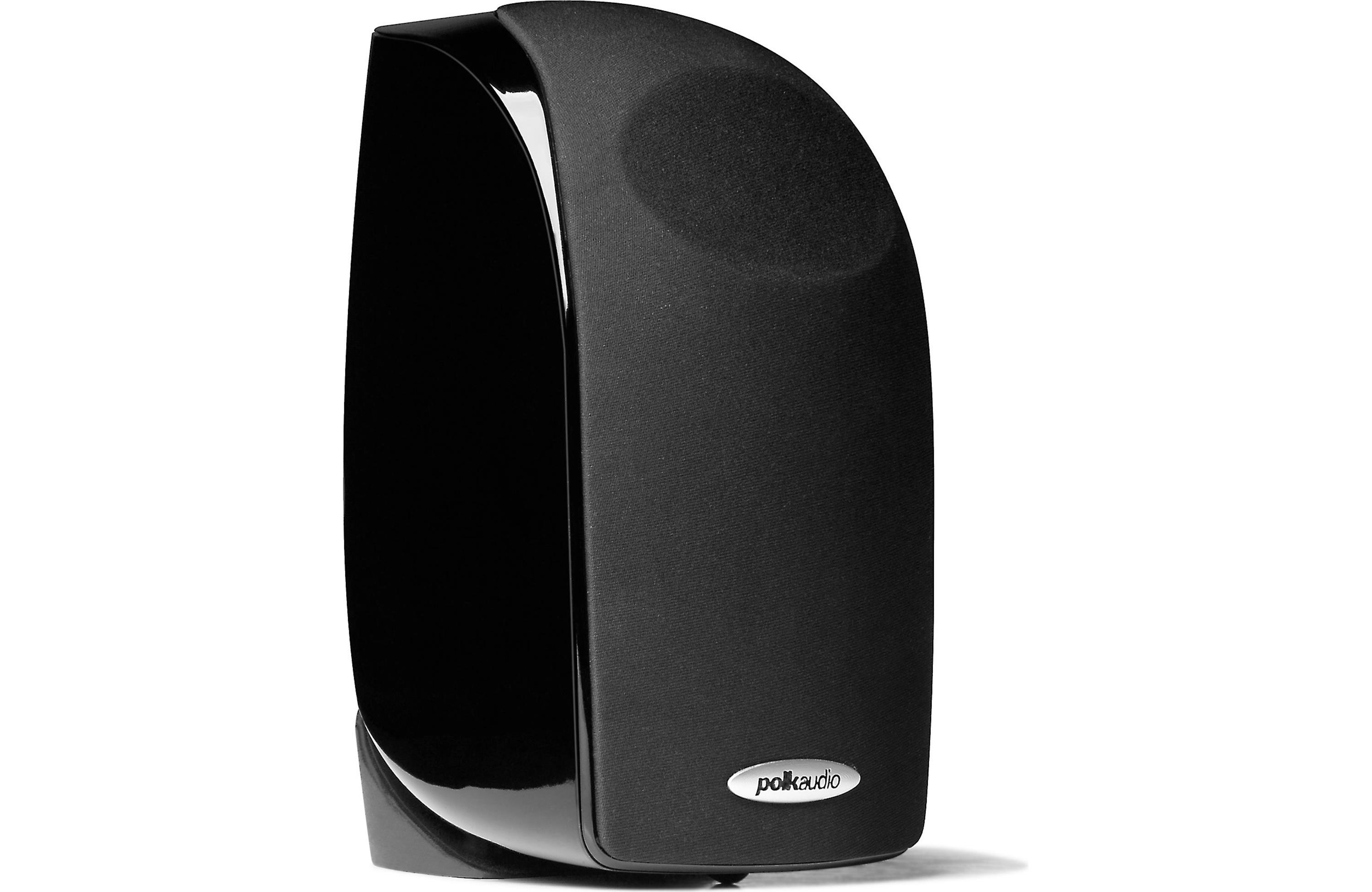 The fact that these are relatively inexpensive at ~$100/each, and are small enough to fit nicely on my computer desk is what initially piqued my interest. Additionally, the design elements and drivers reminded me of a smaller shrunken down version of my beloved LSiM 703s.
They feature a 3/4" ring radiator tweeter in a time aligned enclosure with a 3-1/4" aerated polypropylene woofer. Seeing the similarity to the 703s now? They also have a cloth grille with a built in waveguide that helps to focus and smooth out the treble. I can attest that this works exactly as designed, this is one speaker that actually sounds better to listen to with the grills in place!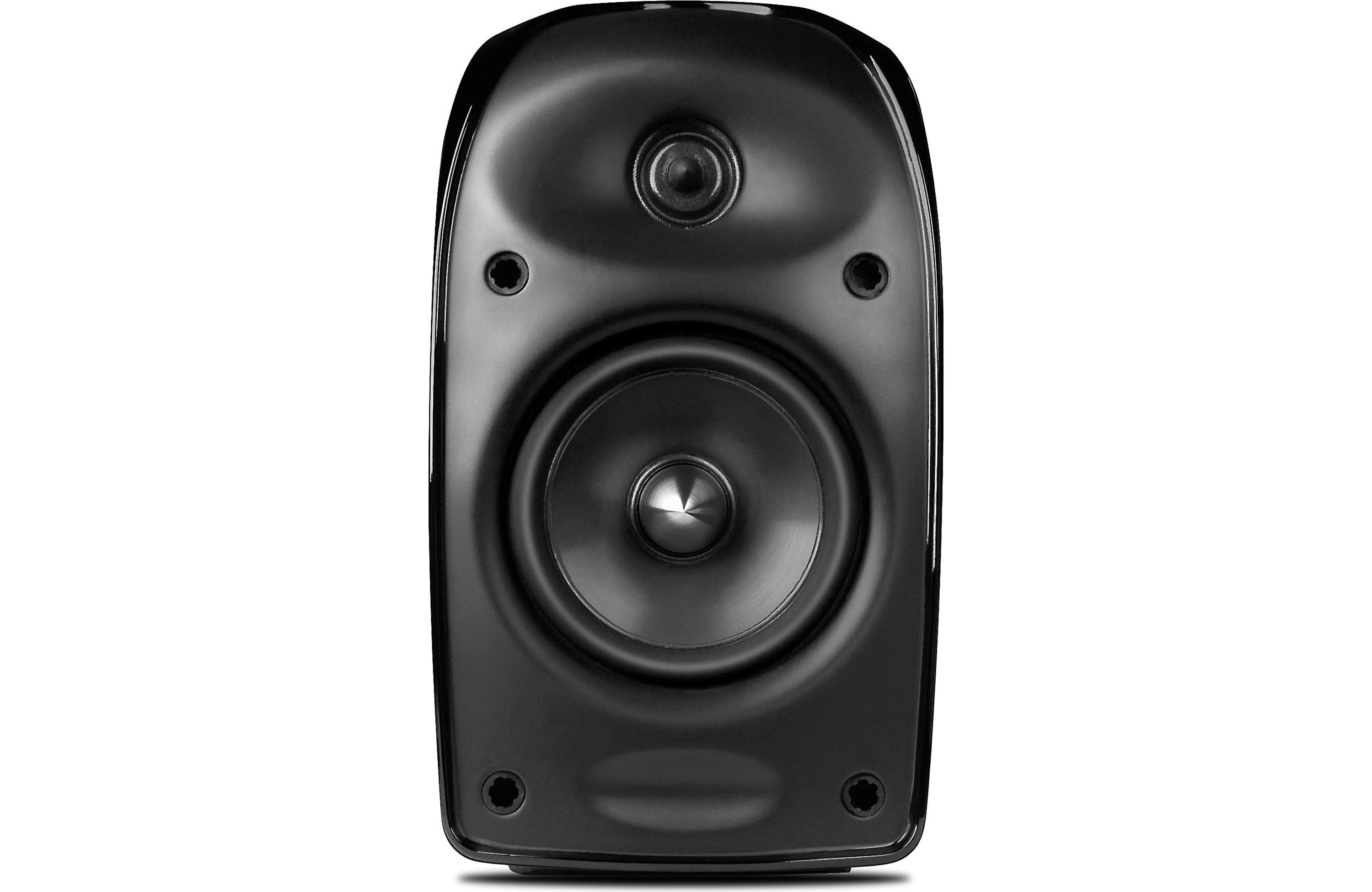 They also have their very own power port, made out of a dense rubber material not unlike the material on the front of the 703's tweeter and midrange section. You can actually feel this working as intended if you put your hand back there when playing at louder volumes. It really helps kick out the "midbass" frequencies.
The way it's been implemented also doubles as a sort of an acoustic isolation platform, so that the speaker is only resting on it's "heel" and a small rubber dimple in front. The speakers themselves also have a bit of heft to them at 3lbs each. According to the specs, they have a "steel-plate reinforced cabinet that fights internal resonances"! Clearly a lot of design and engineering has gone into these speakers, as you would expect from Polk.
So, moving along to how these sound. I'm using them in a desktop nearfield environment, powered by a Klipsch Promedia V.2-400 system. I simply swapped out the Klipsch satellites for these TL3s. They're getting 60wpc from the BASH amp and the subwoofer is a dual 6.5" driver ported enclosure getting 160w. The crossover frequency of the sub is listed as 120hz which seems to align perfectly with the TL3s claimed low end response limit of 115hz.
Like the my 703s, these TL3s seem to have a slightly laid back treble presentation that is in no way harsh or bright. In my opinion, they have that "Polk-ish" sound to the highs - not too bright and not too dark, but just right. Midrange is well represented and has a nice neutrality to it. Low end bass performance is mostly absent, but that's obviously what the sub is for. I wouldn't recommend these without a subwoofer in the mix unless you primarily listen to classical!
Going back to the power port and mid-bass kick that I mentioned earlier, these definitely have the ability to belt out some satisfying midrange bass frequencies. I listen to a lot of electronic music and this was a pleasant sensation for house/techno and drum n bass. They're fast and articulate as well as having a very coherent and smooth presentation. They kick out a much larger sound than you'd think could come from their small physical size. Also they seem to love it when you turn up the volume and really give them some juice. You just get more of that accurate and crisp music, they never sound jumbled or strident.
Another "Polk-ish" quality that they have is the ability to sound good across several different genres of music. From KMFDM to Miles Davis, Mozart to Depeche Mode. Everything I play on them sounds great. They just have a really pleasant musical presentation that makes you want to keep listening for extended periods. The obvious engineering prowess that went into these and their resulting performance contradicts their inexpensive price!
I did have to experiment a little with toe in to get them sounding their best. Also, they seemed to require a modest break in period of 50 hours or so. After this I noticed the stereo imaging improved quite a bit. They're also quite revealing to changes made upstream, good for people like me who like to experiment with DACs or USB cables!
Overall, I'd highly recommend these to anyone looking for an inexpensive desktop nearfield listening setup. Combine them with a nice ~40wpc integrated that has a subwoofer output and a punchy 8-10" powered sub for a damn good sounding system!
"Electronic music is human sound adapting to indulge technology, and for some, it feels like the signature sound of energy. New and abstract sounds over hypnotic rhythms can conjure vast soundscapes for escape, pleasure, and transcendence."