A Comparison Of Eleven Versions Of Dave Brubeck's "Time Out"

DarqueKnight
Posts: 6,573
According to the www.discogs.com website, there are 131 versions of "Time Out" spanning LP, CD, SACD, and digital download media. The original release date of this recording was December 14, 1959.
I own the following eleven versions, which are listed below in decreasing order of sound quality on my two channel audio system:
1. Classic Records 4 LP (one sided discs) - 1995 release.
2. Analog Productions 2 LP - 2014 release.
2. Analog Productions SACD - 2012 release.
2. Analog Productions DSD download - 2012 release.
2. My DSD rip of the Analog Productions SACD to a DSF file.
3. Columbia, Legacy LP reissue - 2008 release.
3. Columbia, Legacy SACD - 1997 release.
4. My 44.1 kHz/16 bit rip of the 1997 Columbia Records "20 bit" CD.
5. My CD-R copy of the 1997 Columbia Records "20 bit" CD.
6. Columbia, Legacy CD - 1997 release.
7. Columbia, Legacy FLAC file download, 176.4 kHz, 24 bit - 2013 release.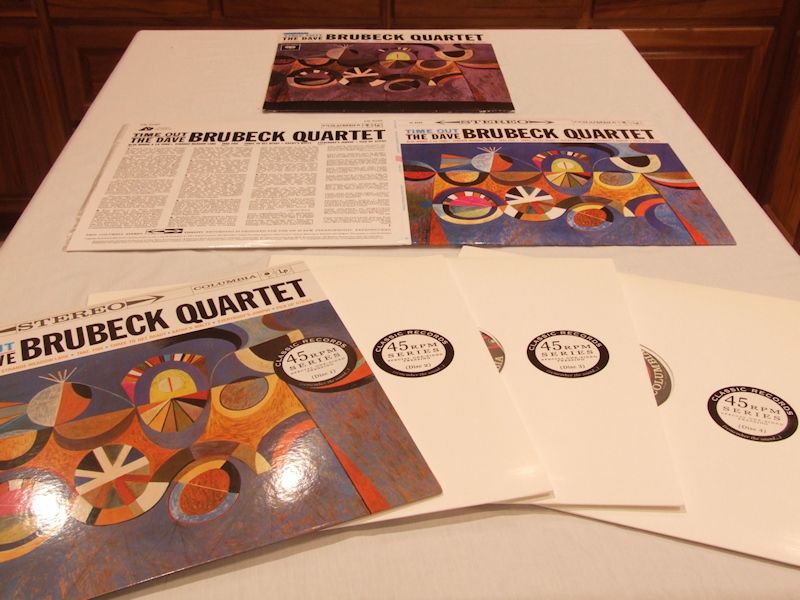 Figure 1. Top to bottom: Audiophile pressings of Dave Brubeck's "Time Out" - Sony/BMG 180g 33.33RPM (2008), Analog Productions 200g 45RPM 2 LP set (2012), Classic Records 180g 45RPM 4 LP set (1995).
The Classic Records 4 LP 45RPM version is spectacular in every stereophonic aspect: image weight, depth, image size, clarity, detail, tonal balance, bass articulation, bass weight, everything. The Analog Productions 200g 45RPM 2 LP set is great and my trusty old single-disc 33.33RPM 180g version can only look at the 45RPM versions and see what it wants to be when it grows up.
Figure 2. Clockwise form top left: Analog Productions SACD, Columbia, Legacy SACD, CD-R copy of Columbia, Legacy CD, Columbia, Legacy CD. At bottom, USB drive containing downloaded and ripped versions.
The best sounding of the eleven is the 4 LP set. A four way tie for second place consisted of the Analog Productions LP, SACD, DSD download, and my rip of the Analog Productions SACD. The Analog Productions LP, SACD, and DSD download were produced from Bernie Grundman's remastered tapes.
Tied for third place were the Columbia, Legacy SACD and LP, which were mastered by Mark Wilder. I was surprised that the Columbia, Legacy FLAC download, obtained from HDTracks, was the poorest sounding of the group.
The Classic Records 4 LP set is the best sounding recording I own in any format. It produces the heaviest and most three dimensional images, the most articulate and detailed bass, and the most clearly defined and sharply localized ambient and reverberant information. Compared to the other versions of this recording, these qualities diminish as I move down the rankings.
The five 12" 45RPM versions are considered by many to be the best sounding:
1. Classic Records original reissue 45RPM 4LP 180g (1995).
2. Classic Records second reissue 45RPM 4LP 200g (2000) on proprietary Quiex SV-P vinyl.
3. Classic Records third reissue 45RPM 4LP 200g (2008) on proprietary Clarity SV-P II clear vinyl.
4. Analog Productions first reissue 45RPM 2LP 200g (2012).
5. Analog Productions second reissue 45RPM 2LP 200g (2014 - High quality gatefold jacket).
All of the above 45RPM versions were produced from the re-master tapes produced by acclaimed recording engineer Bernie Grundman and his signature is engraved in the leadout space.
Analog Productions acquired Classic Records in 2010. I assume that they did not do a 4 LP reissue of "Time Out" due to cost. Classic Records charged $50 for the 4 LP set in 1995 (equivalent to $80 in 2015 money). They probably would have had to charge around $100 for a 4 LP set. The 2 LP set costs $50.
I found a used copy of the 4 LP set for $112.50. The jackets of the 20 year old used 45RPM set looked like new. One of the inner sleeves (which I always throw away anyway) was ripped. Acoustic Sounds (which is also owned by Analog Productions) says that used records are cleaned before shipment. There were some specks of dust, but the vinyl was glossy-black and there wasn't any surface noise. Discs 1-3 each had one very light scratch probably caused by a stylus skipping across the record surface. Steam cleaning, wet cleaning, and vacuum cleaning the discs did not produce any audible difference or improvement. The new 2 LP set was spotless and had no surface noise. Further steam/wet/vacuum cleaning did not produce a difference or improvement in sound quality.
I wish I had been paying more attention to what was going on with new vinyl reissues. I missed out on some exceptional audiophile-quality releases. Everything I missed is still available, but those records are out of print and exist only on the collector's market for high prices. I was lucky to find a used "mint-minus" copy of the "Time Out" 45RPM 4 LP reissue for "only" $112.50.
HiRez Download Quality And Pricing
Like the CDs, SACDs, and LPs that preceded them, high resolution digital download files are hit or miss with regard to recording quality. The prices are also high, unless you catch a sale. Since downloads cost more than their CD and SACD counterparts, it is usually cheaper to buy the CD and rip it rather than taking a chance on a hirez version may offer no, or marginal, sound quality improvement over the CD. Most people don't have the facility to rip SACDs, therefore, if they want a DSD file for their music server, they have to buy a DSD download. Fortunately, I am not plagued by that unfortunate circumstance.
Going forward, I don't plan to buy any more hirez or DSD downloads, unless the music is only available in that format. I'd rather buy the disc and rip it to my music file server.
Working Toward A Disc Free Life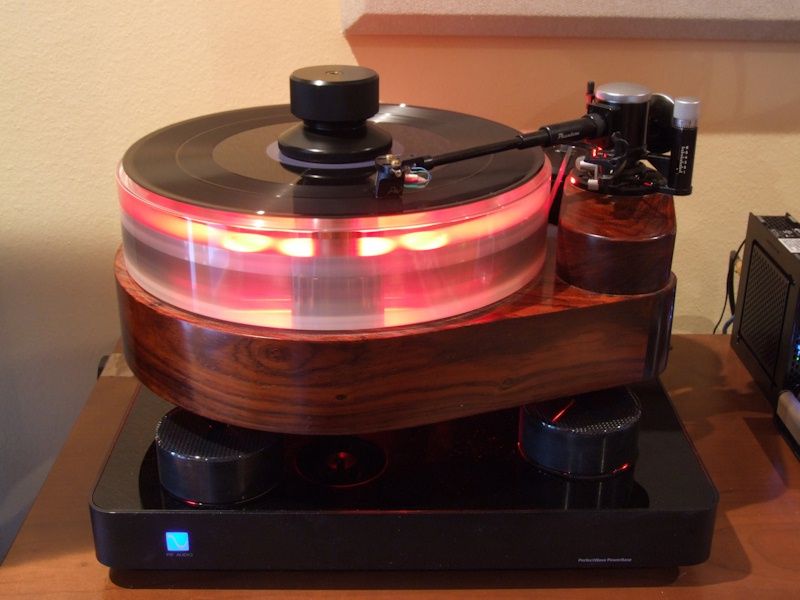 Figure 3. So beautiful, yet so barbaric. I wish I knew how to quit you.
I'm looking forward to the day when my turntable is obsolete. I've long been tired of making music by dragging a tiny polished rock through microscopic plastic grooves prone to trapping dirt and dust. I don't want to wash, steam clean, and vacuum another record. I don't want to go to the turntable every 22.5 minutes to change sides or change records.
CDs and SACDs, while not as barbaric as vinyl, do not offer the modern conveniences that a high end server-based computer audio system does. But there's light at the end of the rabbit hole. The days of having to spin little silver discs are over in my two channel system. This liberation will eventually expand to my other audio systems, even to the ones in my car and truck. After all that, I can liberate my home theater system from those little silver discs with a nice video server system. I feel like Neo in The Matrix.
Refernces
A Comparison Of The SACD, CD And LP Versions Of Six Titles
"So hot it
burns
Mice
!"~DK
---
"Polk SDA-SRSs are hopelessly out of date both sonically and technologically... I see no value whatsoever in older SDA speakers."~Audio Asylum Member
---
"Knowledge, without understanding, is a path to failure."~DK
---
"Those who irrationally rail against something or someone that is no threat to them, actually desire (or desire to be like) the thing or person they are railing against."~DK
Post edited by DarqueKnight on