LSi7's on the chopping block
It all started when
@msg
mentioned the 'naners I was using were a bit soft and to be careful with them...sure as heck, bent a bit.
I'd planned to do the crossovers in these anyway but this caused me some internal strife so under the knife they go.
I'm going to remove the bi-wire option and I want the naner jacks facing down. I had these Cardas speaker terminals from a prior project that didn't need them and with a 1/2" drill modified the existing panel to fit them. Ya, they are a bit long but they'll work. Disadvantage...all that copper acts as a very nice heatsink when you're attempting to solder. Not a good thing. I'll plug the other 2 holes.
Parts were shipped today, stay tuned...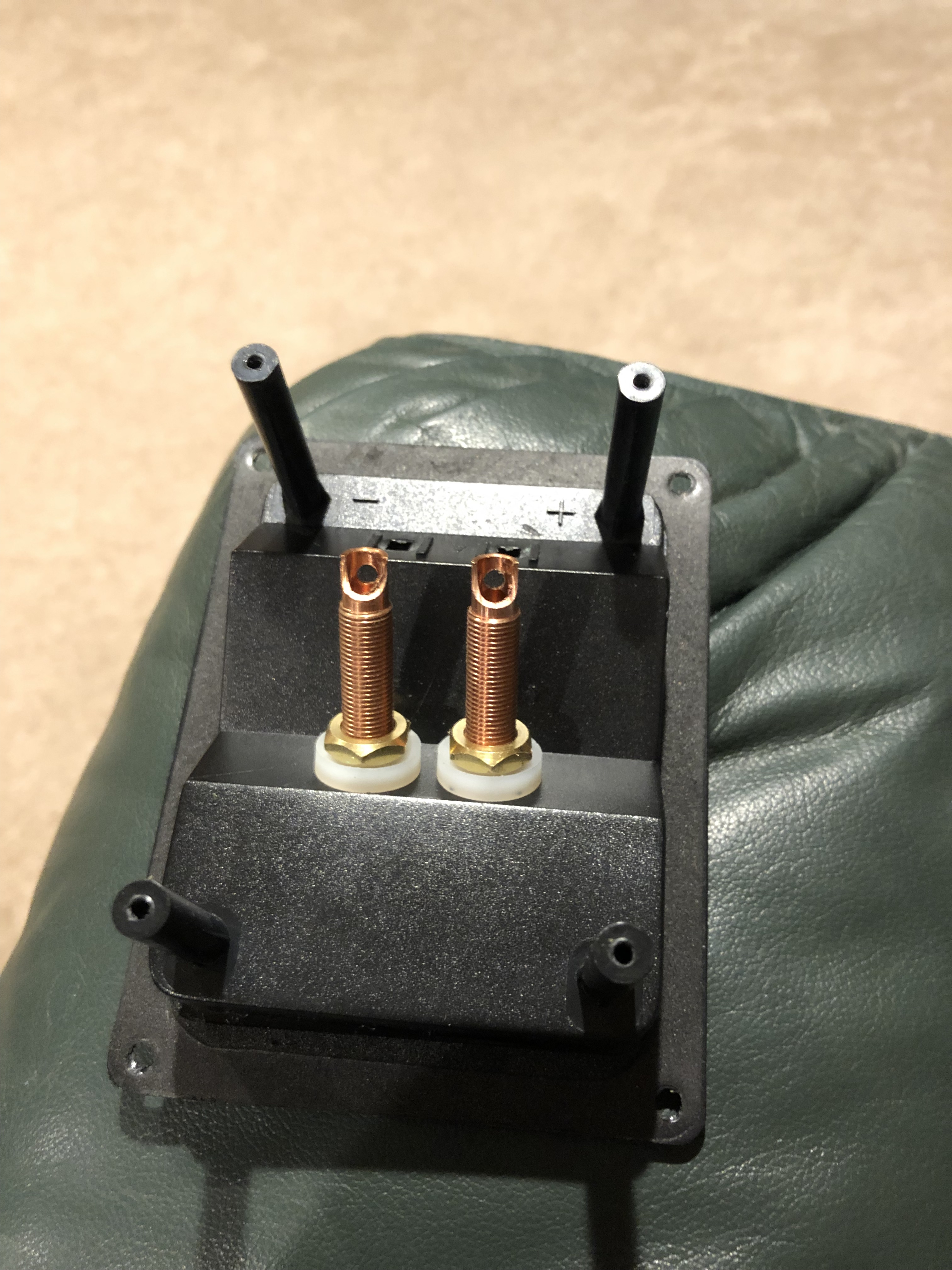 Aaron
Enabler Extraordinaire