Gabriel Gold Reflection V2 IC's - 1 meter
dragon1952
Posts: 4,395
I stopped looking for IC's after trying these. I've been using 2 pair of these in my 2-channel system for the past few years , one pair between my amp/preamp and one pair between my preamp/DAC, but since dismantling my home theater I have a third pair that I can no longer use. These use a blend of gold, silver and copper in the conductors making them extremely unique.
The spiel,
"
The Metallurgical structure of the NEW Reflection V2 differs in every possible way from original Reflection.
The hot lead is 99.99 24K Gold/99.999 Silver
Return is 24K Gold/UPOCC Copper

The blending of these elements are critical in controlling the conductivity, resistance, inductance, capacitance in the design. Internal Geometry has been re-worked and engineered to streamline the flow of electrons.
The Reflection V2 uses larger AWG conductors than the original Reflection and offers phenomenal imaging, lifelike breath, startling clarity with a huge natural vibrant soundstage.
"
That's a very accurate description of what they do for my system. Seriously, I've been doing this since the 1970's. I believe in these so much I'll offer to refund your money minus return shipping if you decide they don't do it for you.
These come with locking RCA connectors which feature a rhodium plating over tellurium copper on the conductor pin and contacts and are in like new condition. Price includes Paypal fees and USPS Priority Mail shipping and is set at $200.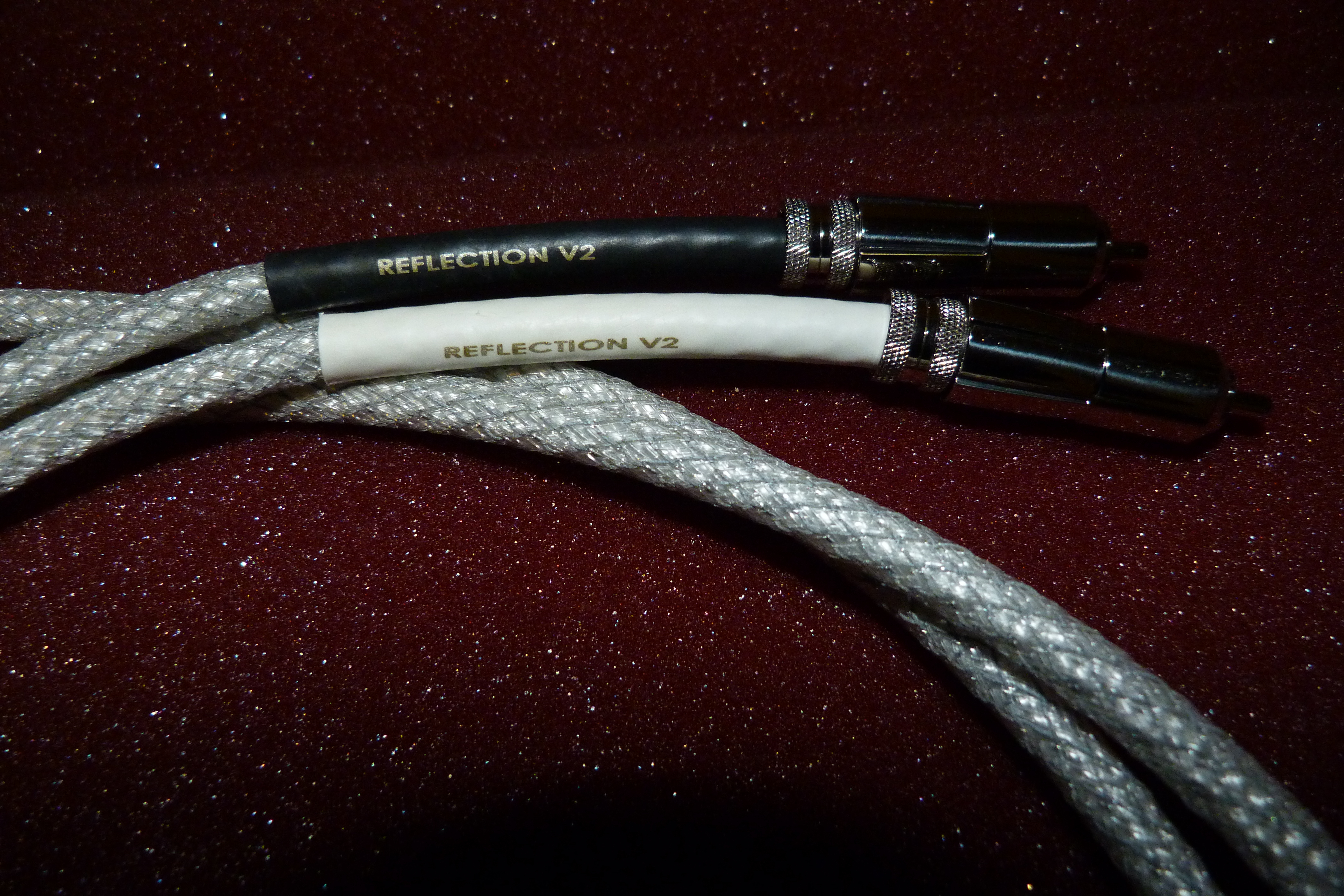 ____________________________
2 channel - PS Audio Stellar S300 amp, PS Audio DirectStream DAC, iFi iGalvanic 3.0, NUC7i5 running Windows 10 Pro/JRiver MC24, Tom Tutay modded EE Minimax pre, Furman Elite 15 Pfi power conditioner, Martin Logan Electromotion ESL speakers, Kimber 4TC speaker wire, Gabriel Gold Reflection V2 IC's, VH Audio Flavor 4 x 2, Flavor 2 and Pepster power cords
Computer - Windows 7/JRiver, Topping D10 DAC, Fostex PMO.4n monitors