Infinity crescendo 3007 sale
mlistens03
Posts: 1,785
About 6 months ago I bought myself some infinity crescendo speakers, and I have absolutely loved them. Unfortunately, when the LSis came in (I don't know if I ever could call that really unfortunate), they became disused and sat in the corner for about a month in a half. If that wasn't bad enough, they are now speaker stands. Anyway, I've decided these speakers deserve a new owner, who will really use them.
The cabinets are in pretty good condition, with only minor scratches and blemishes, however where the grills fit there is almost discoloration in the finish as seen below:
I don't know what caused this, maybe the original owner never took the covers off for the entire 20 years that he had them?
All the drivers have new foam on them, and work perfectly. Some of the driver baskets have whit paint on them (?) that I have no idea the origin of.
The paint is only on the gaskets (and, in one of the tweeters cases, the faceplate). All drivers are in almost perfect condition, with one of the 8 inch woofers having a minor scratch near the dust cap, a few small chips in the dust caps at places (as seen in the pics), and one of the tweeters having a slight dent (one of the worst things I have ever done. The tweeter still works and sounds fine, I just never got around to replacing it. A working replacement will cost you $30-40, definitely worth the sound of these speakers, I just never did it before I got the LSis.).
The other tweeter is actually not original, and was pulled from either a kappa or reference speaker, however it is identical other than the words on the front and it is in perfect condition.
Pictures: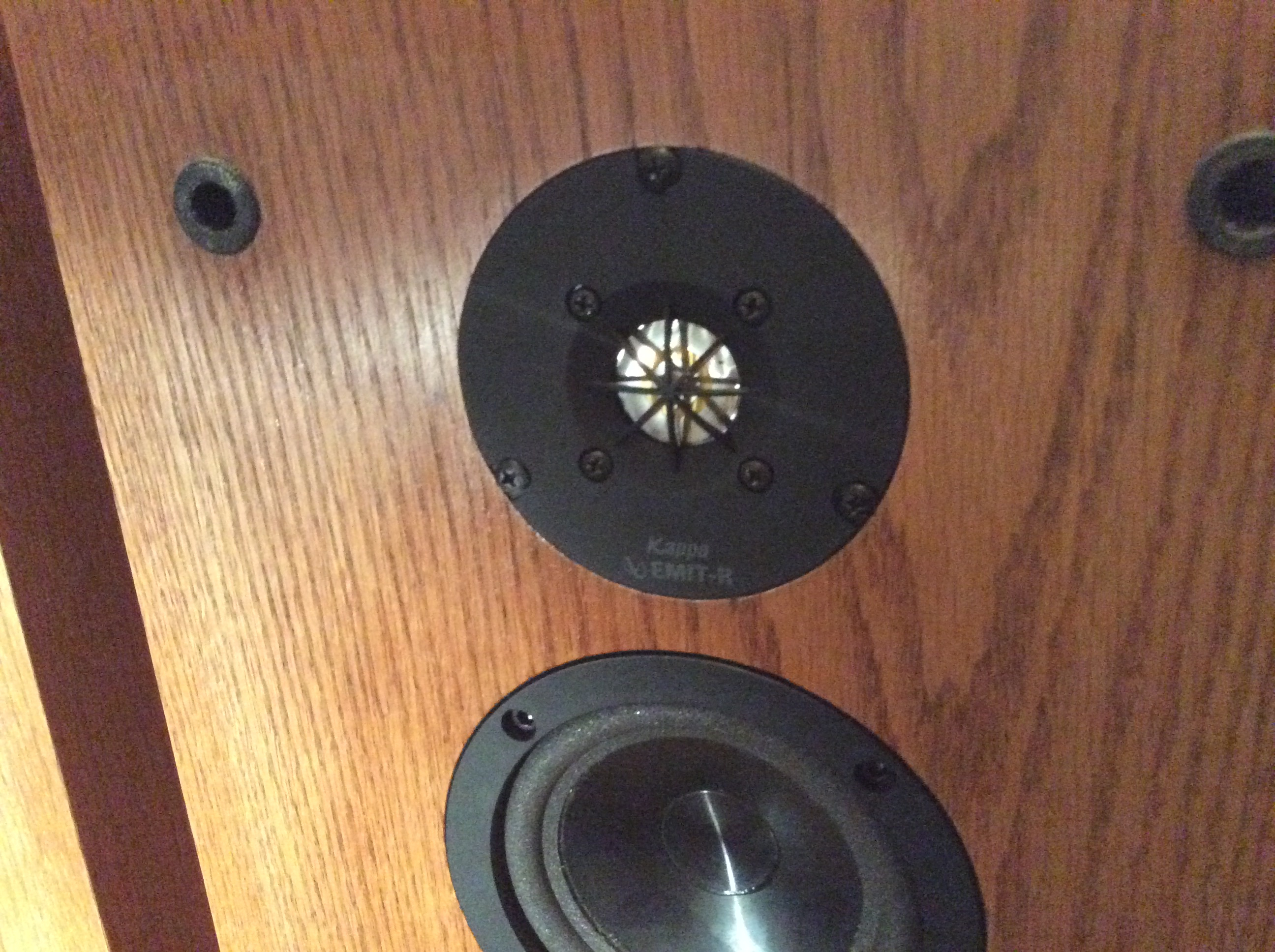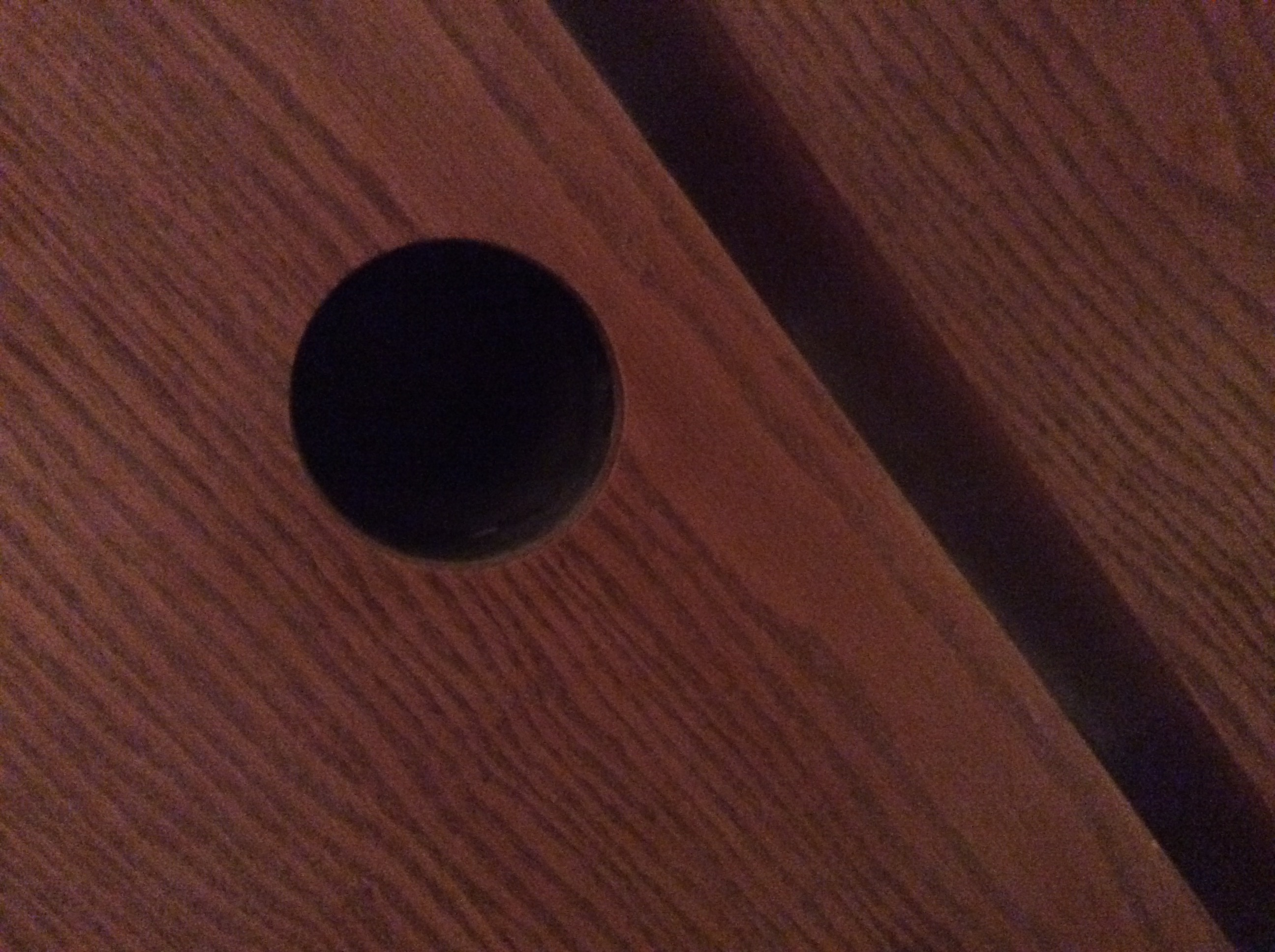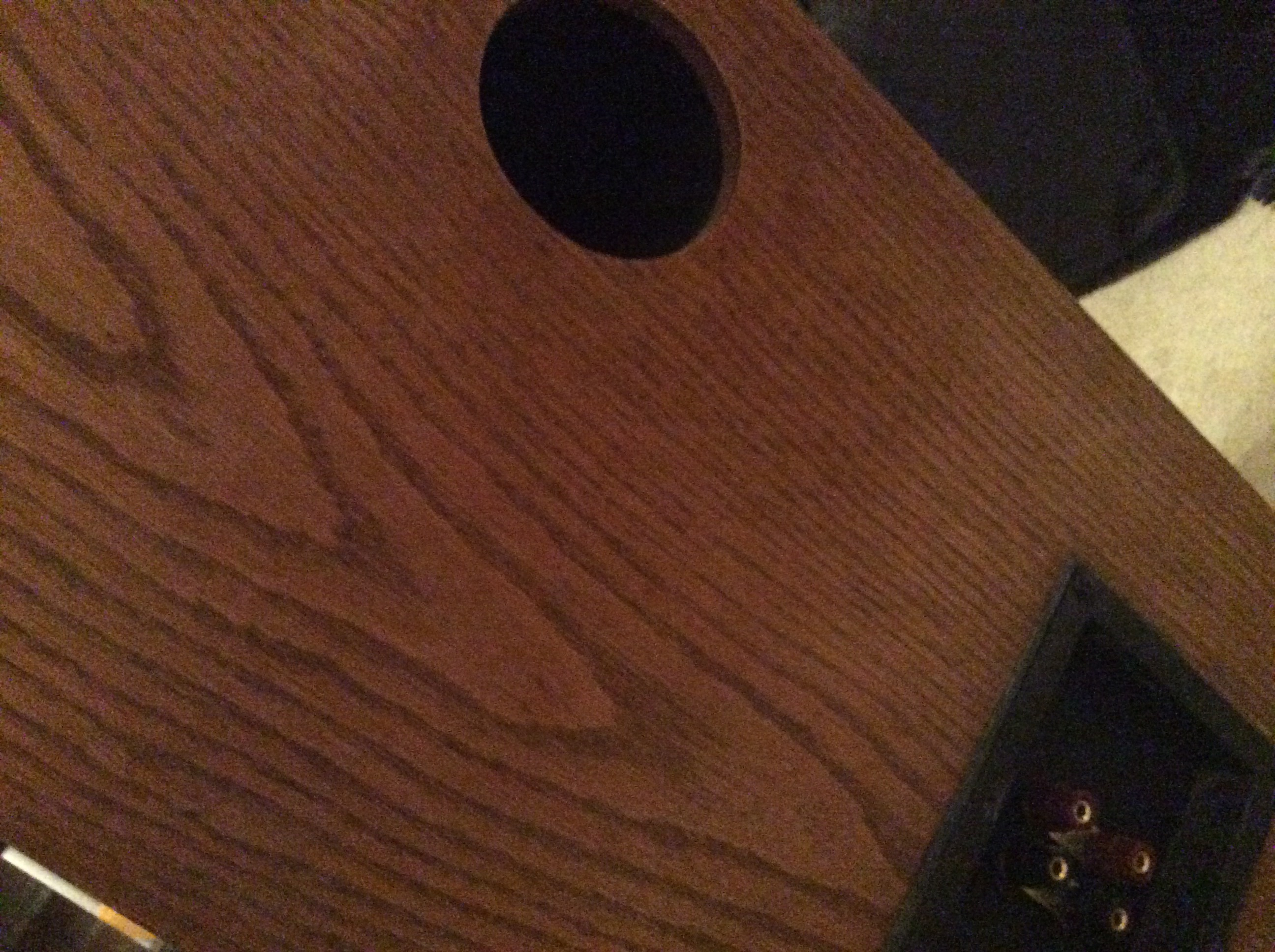 The terminal plates on the back need to be cleaned up, I can do that and I will post pictures of it once it's clean. While I am in there's I will take pictures of the crossover.
The speakers sound and play very nicely.
Asking $250.
I am willing to take pictures of anything you need, just ask.
Not Tom, or Trey, or Jim
Main setup:
Speakers are one of three, Mission Freedom 770 IV's, Polk LSi25's, or Polk SDA-CRS (stock XO, SL2000's, Blade/Blade model). Electronics are as follows: for the LSi's and SDA's, a Technics SU-v75 acting as a phono preamp, into a Yamaha RX-v665, into a Crown XLi800 power amplifier. For the Missions, I have a Lafayette LR-1100. Turntable is a Technics SL-3200, with a Shure M97xE. Cables are generic/soon to be replaced garbage.
An old post I found on AK, from 2013.
I've always thought the goal of high end audio was not to have your neighbors bang on the wall and say, 'Turn that darn music down' but to have your neighbors bang on the wall and say, 'Tell your friends to go home and you can practice later this week'.