$170 CDP - Pioneer PD-10AE

Clipdat
Posts: 2,763
Just came across the Pioneer PD-10AE CD player on Amazon:
https://www.amazon.com/Pioneer-Player-Home-Black-PD-10AE/dp/B01M5DV119/ref=sr_1_3?ie=UTF8&qid=1508867906&sr=8-3
Specs:
AKM-DAC 4482VT DAC
›
S/N: 107 dB
›
THD: 0.0029 %
›
Dynamic Range: 100 dB
›
Frequency Response: 4 Hz-20 kHz
Looks like a no-frills player, with basic features - no digital output even.
Interestingly, the power transformer is stamped "Onkyo", and it has a very similar internal layout to the Onkyo C-7030.
Pioneer: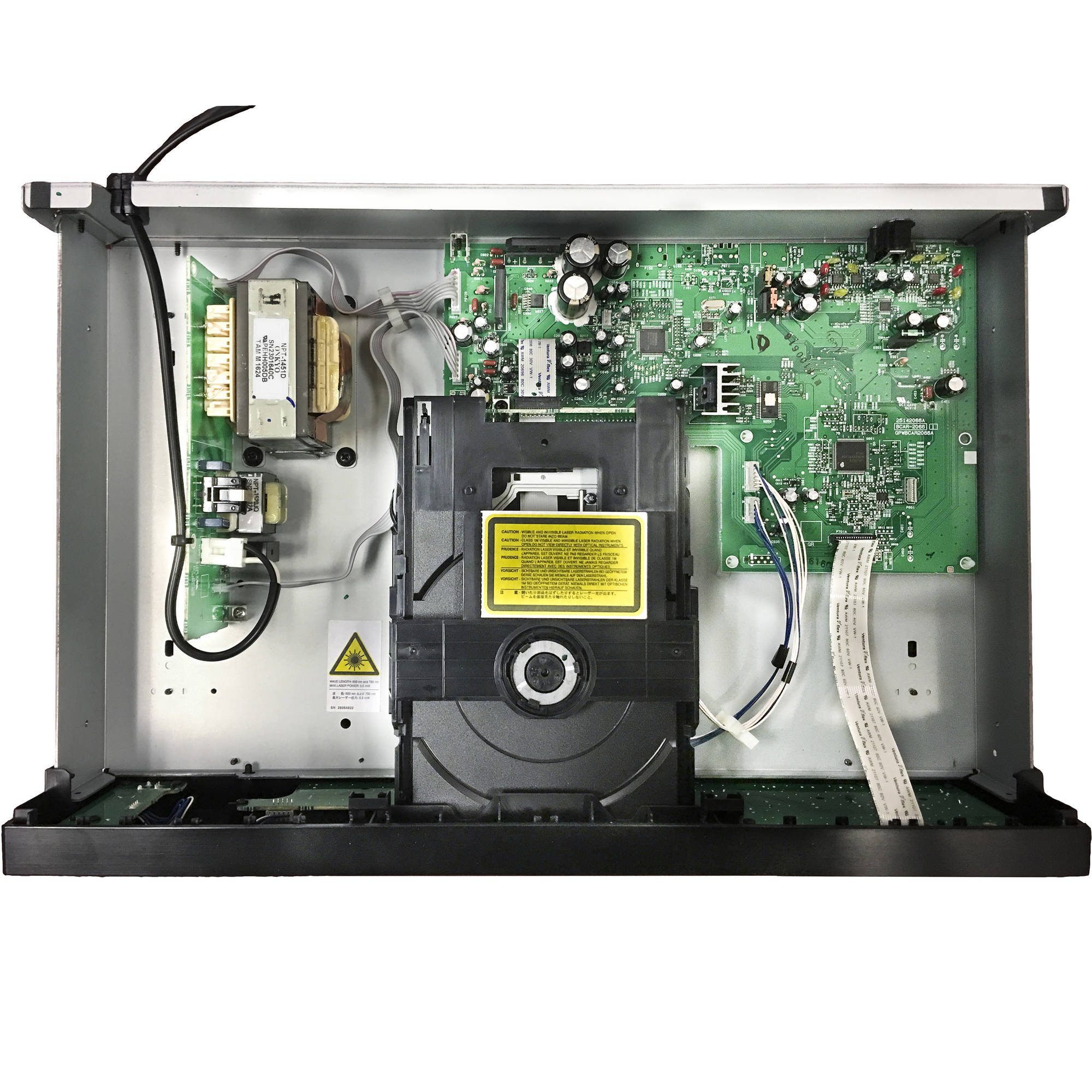 Onkyo:
Possibly made by the same OEM? The Onkyo is $30 less on Amazon.
Thoughts? I wonder how this budget Pioneer player would sound.
Got
Dayens
?
My passion is for the music, my hobby is how I listen to it.
MP3s are not dead but they are an abomination of the highest order and deserve to die just like MacDonalds deserves to die along with their customers.