FS: Pioneer Elite PD-D9-J SACD Player
billbillw
Posts: 5,726
I've thought about this long and hard and I just can't justify keeping this player. I love it, I've loved it since I bought it and since I bought it, I've never considered upgrading to a higher level SACD player. This one does everything right. The build quality is awesome and the sound is as smooth and detailed as anything I've heard.
However, over the last 3 years, I've shifted toward playing music from CD rips and downloads stored on my NAS. I think its time to swap this player out and invest in a decent DAC. I still have my SCD-C333ES for SACD playback (I just don't have that many of them).
I've owned this Pioneer since Fall 2010. I'm the original owner, bought one of the last ones available in retail stores. At that time it was long sold out from Online vendors. This originally retailed for something like $900 edit..it was actually $1,199). Always kept in a rack, non-smoking home.
I'd can't find a whole lot of recent sales for this since it is pretty rare. I'll start by asking $425+shipping.
Comes with original box, remote, paperwork, power cord (substantial). No flaws that I can see. An honest 9/10 Audiogon grading for condition. I will double box for safe shipping. It will probably weigh 30lbs packed. Coming from 30127. Most likely by FedEx ground. I will charge actual shipping rates with my account.
Actual photos and Pioneer's description below: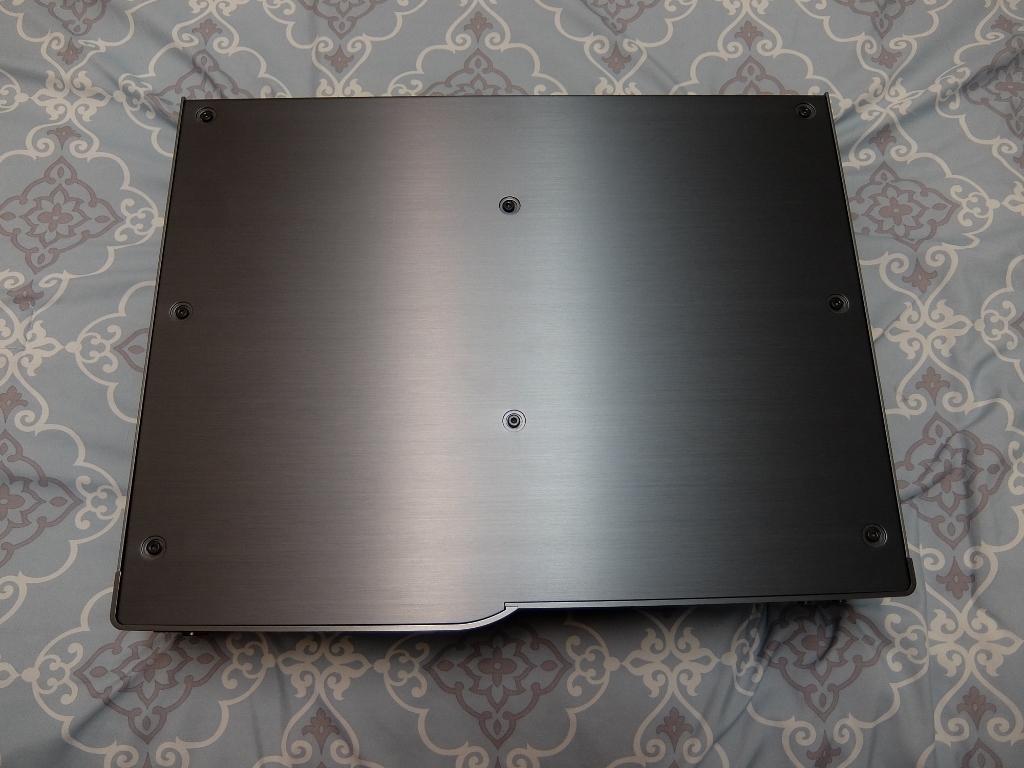 "Go beyond sound as you know it. Go beyond technology as you've ever experienced it before. Enter the world of Pioneer® Elite®. A world dedicated to the pursuit of pristine audio. A world where advanced technology performs in perfect harmony with outstanding sound quality. A world where AIR Studios™ Sound Tuning ensures that a musical score is reproduced as near to the original as possible. It's a world so unbelievably crisp, so undeniably clear and so completely pristine, it will change the way you listen forever.

Built with Legato Link Pro to ensure minimum phase shift across its entire audible frequency band, Twin Toroidal Transformers for higher-resolution digital processing, and TAOC Insulators to provide added weight, stability and shielding – this amazing CD player delivers enhanced linearity, dynamic range and distortion-free response in the most beautiful way possible.

But the benefits of enhanced audio technology don't stop there. The Twin Wolfson® digital-to-analog converters guarantee that even the most subtle music detail is perfectly reproduced. SACD DSD Single-Chip Decoding in the PD-D9 reduces the digital circuitry signal path length, creating brilliant noise-free sound, while an extremely stable, high performance Low-Jitter Crystal Oscillator Circuit serves as a highly precise master clock for sound reproductions. And Isolated Power Supply Blocks ensure that each section of the PD-D9-J has its own power source, shielding it from electromagnetic interference.

Created to produce the ultimate sonic performance, the PD-D9-J delivers music so clear and so exciting…you'll feel as if every piece of sound you listen to is being performed live, right in front of you."
PERFORMANCE FEATURES
-AIR Studios Sound Tuning to ensure music is reproduced as near to the original as possible
-Twin Wolfson® Digital to Analog Converters guarantee the most subtle music detail reproduction and delivers enhanced linearity, dynamic range and distortion-free response
-Legato Link PRO ensures minimum phase shift across the entire audible frequency band
-The SACD DSD Single-Chip Decoding in the PD-D9 reduces the digital circuitry signal path length, creating brilliant noise-free sound. An extremely stable, high performance Low-Jitter crystal oscillator circuit serves as a highly precise master clock for sound reproduction
Equipped with an aluminum front panel and an original professional readout mechanism with smooth loading
-Pure Audio listening mode switches off the digital circuitry and display for a clean and detailed analogue sound reproduction
-Finely selected high-grade parts in order to reproduce music in its purest form
-TAOC Insulators provide added weight, stability and shielding for the ultimate sonic performance
-Sampling Rate Converter for higher resolution digital processing
-Twin Toroidal Transformers for higher resolution digital processing
-Isolated Power Supply Blocks insure each section of the player has its own power source to be shielded from electromagnetic interferences
-High Quality Pin Jack for the best possible connections with no signal loss
-Professional Level Build Quality
-Rigid Underbase Construction
-Aluminum Side Panels and Top Plate
-Rigid Laser Mechanism Cover
FORMATS: SACD, CD, CD-R, CD-RW, MP3 and WMA Playback
Main 2-ch:
Sony SS-M9; LSA Statement Amplifier; VPI HW-19 Mk3/Sumiko Premier FT-4/Audio Technica AT15SA; Pass Labs DIY Pearl Phono; Sony SCD-C333ES SACD Changer; TEAC UD-301 DAC; Dell/WYSE 5010 (running Daphile); Sony ST-SA5ES Tuner; Nanotec Golden Strada speaker cables (SR+#79 Shotgun); Audioquest Coral interconnects
Post edited by billbillw on